Primary Tuition
Do you wish to offer your kid a head start in education right from the beginning? For the majority of moms and dads the response is a yes. However, at the other end of the spectrum, are children, who might or might not be able to cope up with the pressures from the school.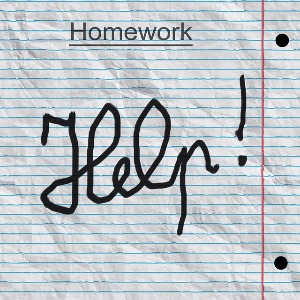 Singapore education system is requiring right from the start, exposing trainees to some strenuous obstacles, that depends upon their whole scholastic journey. To help reduce their journey and prepare them ahead of every challenge is our target at TuitionDomain, Singapore.
We're a reputed brand in the field of education and bring the most reliable solutions for all moms and dads in the form of quality Primary School Tuition.
Our team believe that there are 3 significant reasons that primary tuition is highly looked for by parents in Singapore:
Your child is not able to cope up with the school pressures, and is under performing in comparison to his classmates.Your child is performing fairly well, but you 'd like him/her an one-upmanship over the others.
Your hectic life leaves little time for mentor and assisting your kid with his/her research and school projects. At a childhood, children have to all at once handle the overload of scholastic topics such as English, Mathematics, Native tongue, and Science; together with the concern of discipline and peer pressure.
At TuitionDomain, our teachers and management are completely equipped to manage children, both at the psychological as well as psychological level. Provide us a chance, and you'll know how identified we are to help informing the children.
Be it English tuition for primary school or any other subject, we work with the goal to reinforce the scholastic essentials of the students, while preparing them for bigger obstacles that lie ahead. To learn more about the TuitionDomain benefit, checked out ahead.
Here's how our tutors can help your children:
The very best method children can cope much better with class space teaching is by finding out ahead of the class.
With the intro of every brand-new topic, the kid will be prepared much before the class, and thus obtain higher understanding by the end of it. 
Our tutor always offer more significance to the weak students. They assign additional classes and additional time per class to discuss the weak subjects of the students.Tutors are readily available during vacations as well, and administer detailed revision sessions for the students to additional enhance their understanding of exactly what has currently been taught. 
Our tuition for primary school is a specific service and provides a good degree of versatility to both moms and dads and trainees. Unlike a school setting, trainees and moms and dads can both open up and quickly share their interest in the teachers without hesitation.
TuitionDomain is dedicated to provide quality tuition to all kids from a young age. We want to assist parents and trainees in developing a strong scholastic structure that will prepare trainees for all that lies ahead. Dealing with challenges effectively boosts the self-confidence of kids, to achieve what they have set out for.
If all the above is something you can connect to, it's time to use our service. You can sign up with us here, and we will locate you a suitable 1-to-1 primary tuition teacher.