Secondary Tuition
A highly competitive and demanding education system calls for more and more parents to employ personal tutors for their children in Singapore. The patterns especially concentrate on high need for tuition for secondary pupils, who are just an action behind from selecting their profession courses.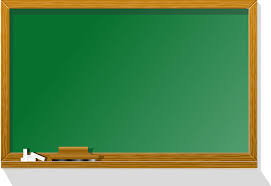 The method ahead is not basic, especially when we're describing among the most extremely demanding system of academics worldwide. Mastering such a competitive environment requires that something extra, which can not be attained through school learning alone. This is why we see nearly 90% moms and dads selecting external help.
Specializing in tuition for secondary school in Singapore, TuitionDomain Singapore provides to prepare your kids right from the time they stand for the PSLE (Primary School Leaving Examination) till the time they clear the GCE 'O' Level assessments.
There are plenty of fears that moms and dads have concerning their kid's development in secondary school, some of these are:
Weak scholastic efficiency of children during the secondary school years

Teacher in school is not constantly enough for preparing children for national level examinations.

Parents do not have the requisite time and proficiency to help their kids with their academic progress.

Students as well as moms and dads are worried about the efficiency of their kids at the 'O' level entryway examinations in order to pursue the profession of their choice.
Featuring among the very best secondary school tuition centres, we at TuitionDomain supplies guidance for all secondary school topics, consisting of English, Chinese, Mathematics, Science, and other Native tongue. Parents can choose hiring separate instructors for specific topics, or one typical teacher for all subjects, depending on the requirements of their kids.
We comprehend that more than any other phase in the scholastic journey of the kid; the most detrimental is the four to five years invested in the secondary school. This is where the structure for the future lies.
---
There are more than one ways in which we can assist with secondary tuition, and here's how:
Advancing from Primary School to secondary school, means that your kid will need to face higher difficulties and prepare for a more tough working and competitive environment.
Our tutors will assist children in managing all their schoolmates and remain ahead in the competition.Students at the secondary school level might have thousands of questions ringing in their minds, which can not constantly be addressed at the class level due to time frame.
Personal tutors can help trainees answer these many concerns without stressing. Our tutors are trained for teaching kids by providing maximum illustrations, and for this reason the finding out process exceeds theory to incorporate the application of principles as well.We offer tuitions for all subjects.
Whether it is Secondary School English tuition or tuition for other topic, we have experienced instructors for all fields and topics at the secondary level.
If you too are amongst the moms and dads who're looking for quality and affordable secondary school tuition in Singapore, look no further than TuitionDomain. We're dedicated in building a strong scholastic foundation for your kids. All our instructors are carefully selected after an extensive verification of their credentials and experience in teaching.
You can engage our services by registering with us. All you need to do is fill a request form at our site, and soon our staff will contact you to find a 1-to-1 secondary tuition teacher